Visitors from Tibet Consecrate Buddha Rupa & Stupa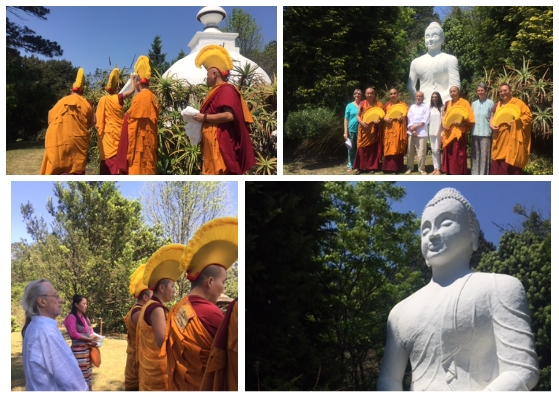 In October, the BRC was blessed with the visit of four Tibetan monks and esteemed Tibetan Medicine doctor Tenzin Lhanzey and Mrs Tenzin Lhamo, Tibetan Astro-Science Practitioner. The Consecration of the Stupa and Buddha Rupa was declared by Geshe Lobsang as an auspicious occasion and those in attendance were grateful to be part of it.
Thank you Elizabeth Gaywood for organising this rare and special visit.