The Four Great Tasks: Rethinking the Dharma for a Secular Age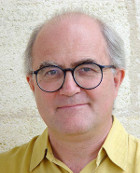 Join Stephen Batchelor live as he presents an online course on Sunday 13 May 2018, 6pm.
This is Stephen's unique and highly regarded and experienced take on the Four Noble Truths.
There are 4 modules that have been pre-recorded in studio quality and a live interactive session, that will run on the 13th May.
Modules include:
1 – Embracing Life and the Human Condition
2 – Letting Go of Reactivity
3 – Stop Grasping
4 – Act