Doing your own thing: Self Retreat
Teacher:
Cost: 2 days accommodation
Dates: Friday 23 July 2021 - Sunday 25 July 2021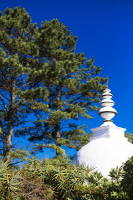 The BRC is a beautiful, quiet and sympathetic space where you can experience meaningful aloneness, get in touch with yourself, reflect on the things that crowd your life and chart new directions. Enjoy walks and bird- watching in 300 acres of rolling hills, parklands and indigenous valleys and forests. Meditate, learn some Chi Kung and Yoga, and savour our delicious vegetarian food. There is a great library of tapes, CD's, DVD's and books. Experienced staff members are available to give advice – if you want it. Visit the Stupa and our raked Zen Gardens, walk the Labyrinth, and experience the beauty of the Deer Forest.