Grounded In Space: A Weekend Of Tai Chi And Qigong
Teacher: Alex and Jeremy Lister-James
Cost: 2 days accommodation + R250 surcharge
Dates: Friday 16 December 2022 - Sunday 18 December 2022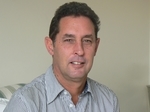 Based on the Chinese philosophy of Taoism, tai chi is rooted in balance and flow, stillness within movement, and reflection during action. Just like the shape of the Taijitu - the symbol of yin and yang - every movement is based on circles. Al Huang, in Embrace Tiger, Return to Mountain, suggests: "Stop the words and start the doing." With gentle movements and focused mind, we will teach a short sequence of yang-style tai chi, complemented with simple qigong exercises and movement-within-stillness meditation. Tai chi has been described as "learning to move with the wind and water in the course of everyday life".
View teacher details
Alex Lister-James
initially studied the Yang Form of tai chi as a form of "moving meditation" before incorporating qigong (chi kung) in her practice, together with sitting and walking meditation. She has attended retreats at the Buddhist Retreat Centre for 40 years. In her professional life, Alex is a Health Professional in private practice, focusing on the health of women and children.
Jeremy Lister-James has been involved in the sustainability field for the last 15 years. His vision is the possibility of a world in which humans and other life will flourish on earth forever. He strives to do no harm, rather than less harm, starting with a range of reflective practices aimed at flourishing. These foster an individual awareness of connectedness and the need for caring - for self, others and the world. One such practice is tai chi-qigong (chi kung).