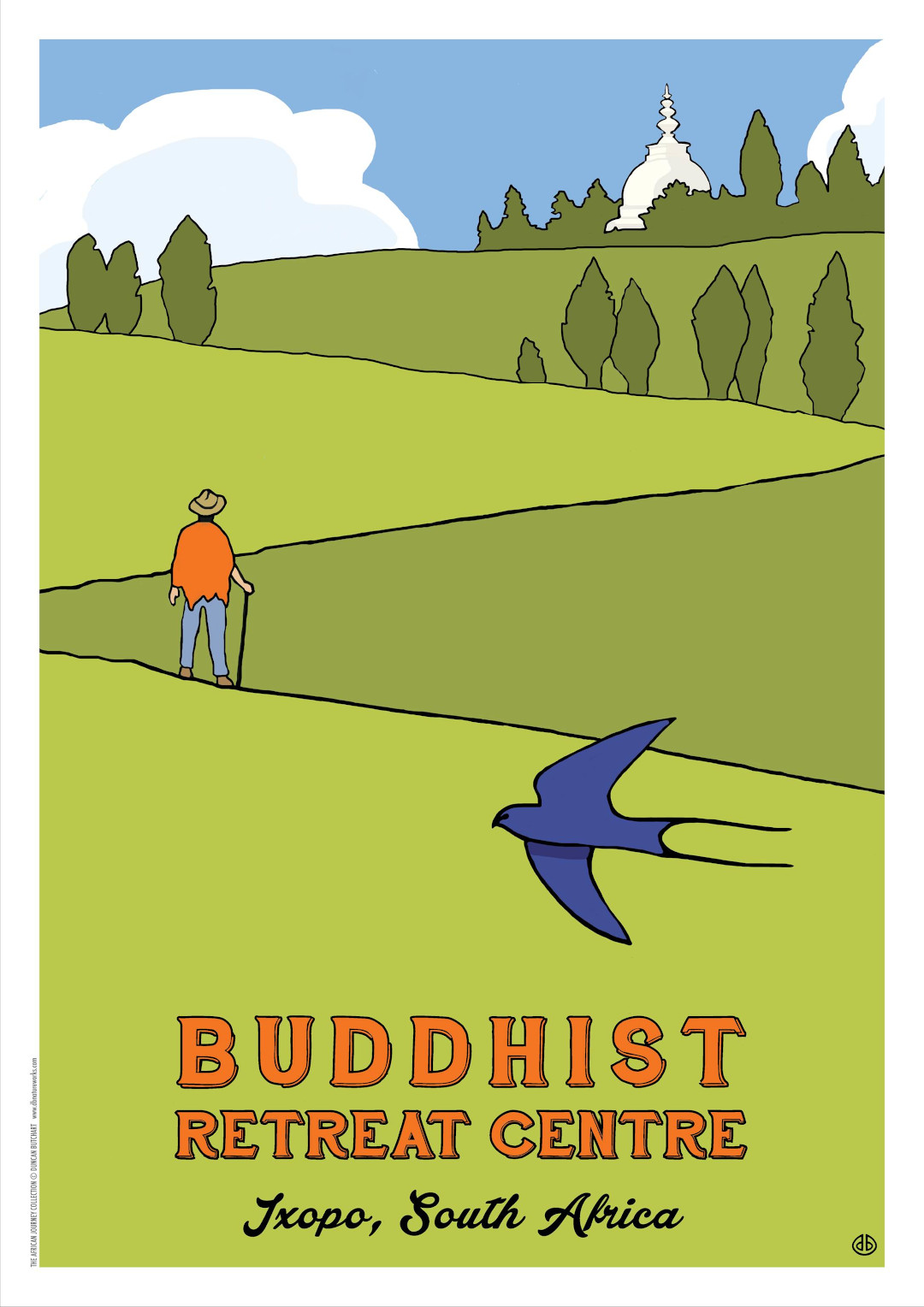 This unique artwork has been created by illustrator and nature book author Duncan Butchart whose 'African Journey Collection' of poster-prints are in the style of the popular vintage travel posters of the 40's and 50's.
Butchart has travelled widely and carried out ecotourism assignments in eleven African countries. His poster-prints including Kruger, Cape Town, Okavango and Drakensberg can be seen here: dbnatureworks.com
As a boy, Duncan was entranced by the 'Adventures of Tintin' picture books created by the legendary Belgian cartoonist Hergé, and has used that distinctive 'ligné clair' style as the inspiration for his minimalist poster art.
The prints are available in three sizes and printed digitally on deluxe matt art paper with archival pigment inks, and each one is signed by the artist. Print and post for R600.00. Proceeds to go to the BRC. Please contact the BRC office: