BRC - SANGHA SUPPORT - Letters from lockdown - 13 April 2020
view it online
The Buddhist Retreat Centre
SANGHA SUPPORT : LETTERS FROM LOCKDOWN IN IXOPO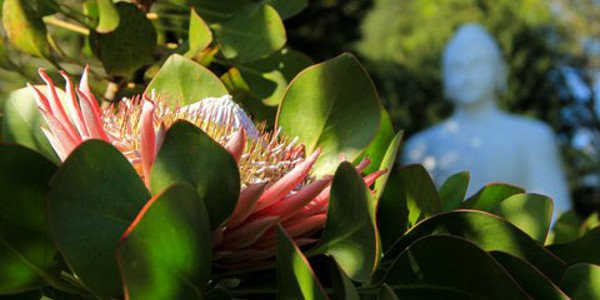 Image: Thomas Campher
Dear Friends and Supporters
We want to thank you for your generous and heartfelt response to our appeal for assistance over this dire time. We have been deeply touched by your PUY contributions, donations and offers of help and are indebted to you. Your caring gestures invigorate and encourage us to maintain the Centre in readiness for your return.
We are missing you all in Ixopo and feel it is important to stay in touch to maintain a strong Sangha bond between us so that our practice can continue to nourish us. We are going to send out a weekly BRC "lockdown letter" from Ixopo as "Sangha Support".
President Ramaphosa's words of encouragement are a steadying beacon for us to navigate our way forward:
"I call on all of us,
one and all,
To play our part.
To be courageous
to be patient and
above all to show
compassion.
Let us never despair.
For we are a nation
at one, and we will
surely prevail."
His injunction to play our part in unison is what the Buddha considered to be one of the most important forms of awareness to develop in life: our complex interdependence with all things.
If there is one thing that this virus is teaching us as a "super guru" it is that we are inextricably interdependent, not only with one another but with the tiniest of creatures - for better or worse.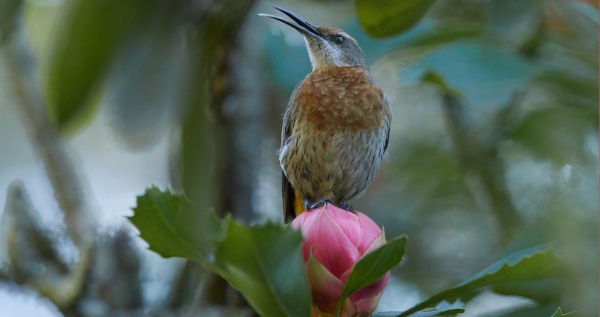 Image: Al Nicol
More than ever, we need to recognize that, as practitioners of the Dharma, whatever we do as individuals has its reverberations in all of us and the world we live in. So in caring for ourselves we must care for others - in that sense creating a wholesome community. As the Buddha taught, what is needed in strained times is Calmness, Clarity and Compassion.
Antony Osler writes : "The word 'Sangha' refers to the community of Buddhist practitioners, those who support me in my practice; ultimately, though, it refers to all beings, to this whole life. For, once I see this world as myself - each thing, person and event supports my life, as part of it, as my world. All beings are my teachers, my friends, my children. In this way, acting from this kind of awareness, I naturally take care of my world and all beings."
He goes on to say: "We know by now that great suffering has been the lot of countless people throughout the ages; we are starting to do just as they did - face this moment with love and courage and act from the inside of that. We have already seen for ourselves how the many separate 'me's' in our society have become joined in a unique way - that we have become an 'us' united in the the face of a larger threat."
You, our BRC friends, collectively constitute the BRC Sangha and we acknowledge the role you play in helping to keep the Dharma wheels turning in Ixopo.
Take care of yourselves, your families and friends.
And go gently,
With Metta
Louis
Image: Martin Randall
Elizabeth Gaywood has been associated with the BRC for many years and has conducted courses on "Meditation for Beginners" for the past 10 years. This is her 'Sangha Support' message.
It is so easy to turn our attention to what we might call harmful states of mind, simply because we have habituated this type of behaviour over time and they have become very familiar to us; we easily fall 'prey' to their seduction. Especially during this time of 'seclusion' we have an ideal opportunity to make a choice and refrain from indulging these harmful habitual tendencies; they are harmful to our wellbeing because they steal our ability to be happy. Our choice is to cultivate more positive and inspiring thoughts that will generate the necessary causes and conditions to become a happier and more contented person. This is an ideal time to re-evaluate and commit ourselves to what is good and worthwhile in life; to be kind to oneself and especially to others; to generate a peaceful home environment; feeling a sense of contentment and gratitude that what you have is OK and I will do all I can to continue developing positive attitudes 'post-seclusion'.
Some practical applications could simply mean being very discerning what you watch on TV or what you read on social media; limit your time and when you do turn to social media make use of all the wonderful Teachings and sites that inspire and keep us thinking positive things.
Many of the wonderful Teachers who have visited the BRC are now offering on-line Teachings and talks; Ajahn Sucitto is presently in self-isolation but he has recorded some excellent talks from his kuti in the UK; these are available on his website. The same with Geshe Lhakdor who is giving Teachings on Tuesday & Fridays (the recordings are available on his Facebook page too). Khentrul Rinpoche who visited the BRC last year offers gems of Wisdom on his Facebook page.
A simple practice recommended by Pema Chodron is a Pause Practice; you can simply set a timer to remind yourself every 20 or 30 mins (whatever suits you) to STOP and to simply be aware of how you are feeling right now; 3 deep breaths - letting go of any tension in the body and then opening up your senses to see things for the first time; to sense things for the first time and feel a sense of gratitude that you are alive and have at that moment a precious opportunity to be kind. All sorts of mindfulness practices can be introduced during these Pause Breaks, (they can be as simple or as detailed as you like - up to you). The idea is to intercept any negativity that may have arisen, and if you are feeling good, then rejoice that you are in a good space and wish that others could feel this way too. If a feeling of pain or frustration arises, then think to yourself, 'Many others feel this way too, I am not alone', and also think, 'May they be free of these feelings'…. 'May others be happy and feel a sense of contentment and well-being'.
Khentrul Rinpoche advises a similar practice that allows us to deepen our experience and understanding of specific subjects e.g. love, compassion, and so forth.
At the end of the day ask yourself: 'Have I been kind today'…… we have a choice; choose wisely; today's choices will become tomorrow's reality.
With Metta,
Elizabeth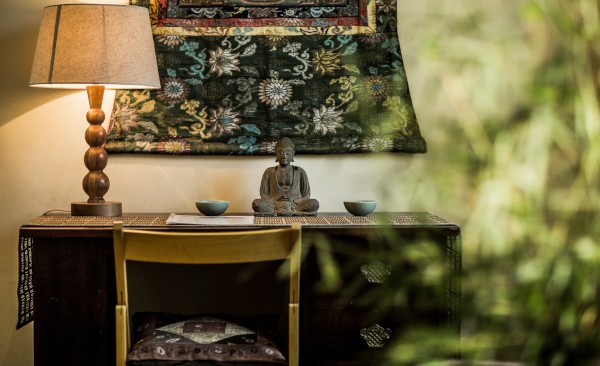 Image:Sean Laurenz
|
087 809 1687 | 082 579 3037 | 031 2095995
The email was sent to:
|

Technical and e-marketing support by: