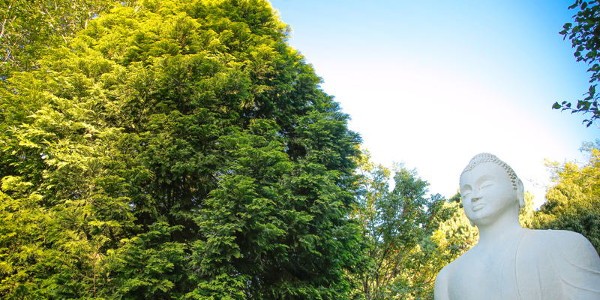 We often reach a cross-road in our life when we need a change of direction. The Buddhist Retreat Centre provides such an opportunity for visitors to do so. And occasionally, an opportunity arises when one can join our resident staff and live in a beautiful country environment.
Staff manage our administration, maintain our buildings and extensive gardens and oversee our vegetarian kitchen. The applicant must be mature and sociable, a non-smoker, able and willing to get along with people, enjoy living in the rural environment of the Ixopo hills and be sympathetic to Buddhist philosophy. Staff have the opportunity to meet an array of interesting people, participate in retreats and meditation courses conducted by a stellar panel of local and international teachers.
As the retreat centre operates as a registered, non-profit religious organisation, we cannot pay a competitive wage - such as one might expect in a similar city office position. This post must therefore be regarded as a volunteer position which, nevertheless, pays a monthly stipend, a small medical aid, in addition to free board and lodging.
We are therefore inviting applications to join our administrative staff to receive guests, manage telephone and e-mail bookings, acknowledge payments and deposits, manage our shop sales, process enquiries and allocate accommodation. The applicant should be IT literate and have general office skills.
Upon request, applicants will be sent our Memorandum of Employment which details more fully the conditions of employment at the BRC. Contact: louis@vanloon.co.za