Yogis Live Longer: Hatha yoga for health and resilience
Teacher: Christine Withiel and Howard Lipschitz
Cost: 2 days accommodation + R250 surcharge
Dates: Friday 29 May 2020 - Sunday 31 May 2020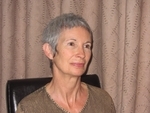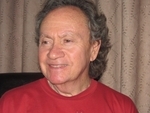 Hatha yoga is the balancing of the physical body, energetic body and the mind. Ha means sun and tha means moon. We all have solar and lunar energy within us. The solar energy is associated with the left side of the brain and is linked to dynamic energy, clear thinking, strength and positivity. The lunar energy is associated with cooling energy, creativity, rest and negativity. Bringing balance to these energies brings balance to all aspects of our life: physical, mental, energetic and emotional. In hatha yoga we use asana, pranayama, meditation and chanting to purify and balance these aspects as well as philosophy to give us understanding, direction and inspiration. When we are in balance, we navigate our way through the challenges of life with more ease and grace.
View teacher details
Christine Withiel
is passionate about yoga and sharing its teachings. She and her husband, Howard, created the Jivananda Yoga Centre in Durban North in 2003. It is a beautiful space offering a refuge of peace and tranquility. Her yoga journey began over 30 years ago with meditation and philosophy, followed by asana (physical) practice in 1995 with Monica Fairall. She has been training teachers since 2005 and runs 200-hour Basic and 300-hour Advanced Yoga Teacher Training at the Jivananda Centre. She is a member of the 200 and 300-hour teacher training teams at Anand Prakash ashram in Rishikesh, India. As a director of the Township Yogi project, she trains and supports yoga teachers in the community. Christine and Howard travel to India every year to renew, to teach and to learn.
Howard Lipschitz was introduced to Iyengar yoga in Israel 40 years ago where he trained in therapeutic yoga and sport for the disabled. He competed internationally in archery and practised karate and fencing until he found qigong (chi kung) which became his first love. He has practised and taught qigong (chi kung) for many years and leads a blend of qigong (chi kung) and yoga classes at the Jivananda Centre in Durban North.