Why Does The Buddha Smile? Wesak: celebrating 25 centuries of Buddhism
Teacher: Louis van Loon and Stephen Coan
Cost: 2 days' accommodation + R. 300 surcharge
Dates: Friday 26 May 2017 - Sunday 28 May 2017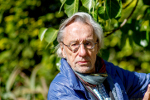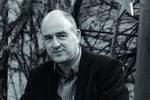 Wesak is celebrated by Buddhists worldwide during the full moon of May.  It  recalls the Enlightenment of the Buddha, as well as his birth and death. We will explore the trajectory of the way the Buddha's philosophy adapted itself so readily to many different cultures as it travelled across the globe. We will do this in traditional teachings,  fireside chats, sitting and walking meditation.  As will be done in all Buddhist countries at this time, we will hold a  Wesak ceremony with traditional chanting and a candle-lit circumambulation. The retreat will be held in an atmosphere of contemplative silence for the most part.
View teacher details
Louis van Loon
lectured in Buddhist philosophy at the Universities of Cape Town and Durban-Westville for 22 years.  He established the Buddhist Retreat Centre in 1980 and, along with his wife, Chrisi, directs its affairs. Both were involved in the compilation of the BRC's popular recipe books "Quiet Food", "The Cake the Buddha Ate" and "Plentiful:The Big Book Of Buddha Food". His interest lies in the psychology of meditation and in the relationship between art, science, religion and philosophy.  He is an architect and consulting civil and structural engineer in private practice in Durban. He teaches Sumie, Japanese brushwork painting, and sketching in Durban, Cape Town and Ixopo.
Stephen Coan is currently a freelance writer, drawing on his experience as a film-maker, theatre director, poet, author, plus twenty five years as a feature writer journalist. He has been involved with the Buddhism  for three decades and in his retreats explores the interface  between poetry and silence and the profound benefits of doing nothing, seriously.